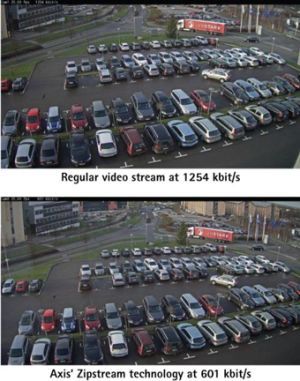 Many networked surveillance systems are limited to a certain amount of video that can be stored, which can lead to issuses when requiring images for reference.
Technology has developed in such a way that motion capture, picture resolution and frame rate has become far more clear and concise.
The technology of Axis Communications' Zipstream uses video compression, remembering which parts of each frame have not changed. This means that less storage is used, by not having to transfer the frame every time. This system could therefore reduce days of storage required if necessary, therefore reducing cloud storage space costs as well as man hours to search footage.The technology works with numerous cameras, including fixed cameras, thermal cameras, domed cameras and PTZ cameras. Being compatible with several types of cameras means that the technology is able to be utilised in different environments, making it a widely useable product.
Vietec offer a range of CCTV and surveillance solutions, from fixed camera systems in small working environments through to large networks across educational sites. We offer a service which is compatible and user friendly, as well ensuring that the system is future-proofed and tested.