Wireless Technologies
vietec offer expertise in a variety of wireless technology solutions
Our objective is to provide the right solution to optimise the application requirement, which invariably requires a mix of Wireless Access Platforms and Technologies.
vietec can offer a wide range of solutions including:

Radio Frequency or Microwave:
To add capacity to any network, this technology provides an inherently flexible and scalable alternative to fibre or leased lines without the associated high costs — and can be installed in a fraction of the time.

Free Space Optics (FSO):
FSO is used to build optical backbones, to provide dedicated high-speed point-to-point service to businesses, or to provide medium-distance backhaul to the Internet. Capacity for FSO links ranges from 1.5 Mbps all the way up to 10 Gbps. Free Space Optics or FSO technology uses invisible light beams to deliver high-speed wireless communications that are both reliable and secure. Like fibre, FSO uses lasers to transmit data, but instead of enclosing the data stream in a glass fibre, it is transmitted through the air. FSO avoids the cost of digging to lay fibre, licensing for radio frequencies, is immune to interference.

Wireless LAN:
vietec offer market leading solutions from vendors such as Aruba, Aerohive, Ruckus that provide excellent voice and data support over Wireless LAN. vietec can seamlessly integrate a wireless LAN into your existing network, providing your organization with a high-speed, secure infrastructure that will enable your workforce to become fully mobile.

Public Access Solutions:
If you want to provide wireless Internet access as a service then let vietec provide this for you. We can supply, install and manage the system while you concentrate on you core business. This can be achieved using vendors in-built architectures using 802.1x and RADIUS or with our all encompassing vietec SPARK packages that help deploy fully managed High Speed Internet Access for wired or wireless installations with free to air or chargeable services.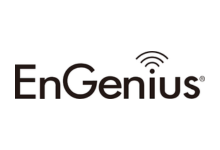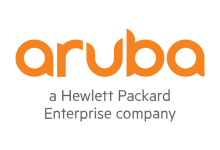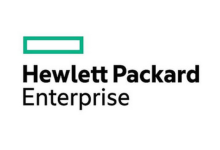 vietec provided a very professional service from day one of the project. Planning, implementing and testing all completed on time and to a very high standard. As an IT manager with a responsibility to maintain services to users throughout the project, vietec worked with me to ensure minimum disruption across two legacy network moves prior to completing the move to the new network. A network that supports IP telephony, wired and wireless PCs, laptops and printers, and CCTV traffic across three buildings, all installed and tested to perfection.
vietec staff provided the professionalism expected of a company on a customer's site, very helpful, always willing to work flexibly and providing the customer with confidence in everything that was completed. It's been a wonderful experience which has provided everything required without issues and I'm now planning for future projects with vietec as the suppliers.
Vietec have proved themselves time and time again. From informal calls for technical assistance and advise to being a trusted partner in major Wireless upgrade projects.
Vietec have always worked flexibly around our production requirements and delivered to a very high standard.