Network Consultancy
A core service provided by vietec
Network design is the stage of planning, prior to the implementation of a network infrastructure, that determines the elements that will bring the installation together.
All network designs are carefully put together by our highly skilled and experienced team, and can include the need to use specially designed software packages – designed to scale with your network.
Each network design is unique and we work with the client to establish the requirements and evaluate where we can make improvements to the overall delivery of the network, allowing it to function seamlessly.
Our aim is to design a network that is future-ready, meaning that as technology changes we are allowing organisations to be ready for change and growth.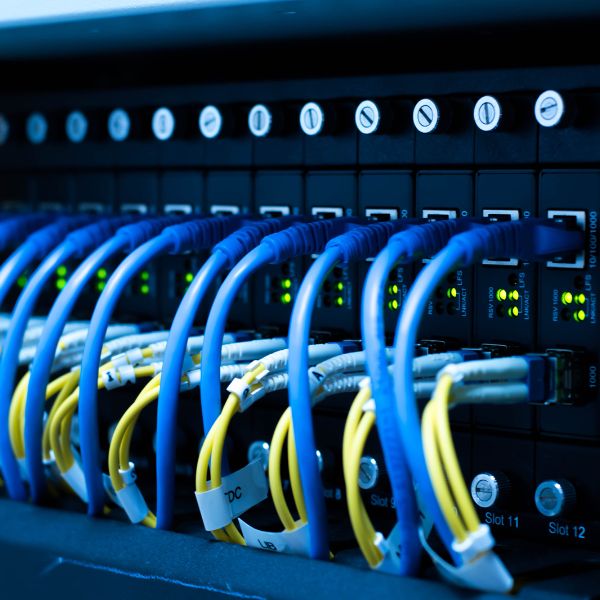 Our Network Infrastructure Design services include:

Network Infrastructure Audit.

Whether passive or non-intrusive, this is designed to highlight areas of potential problems with both active hardware and cabling systems and recommends a course of action and remedy.


This service provides active testing to proactively measure and monitor performance as well as discovering faults or bottlenecks.


After a full network audit or analysis and also taking in to account key issues such as site, environment, expansion and configuration limits, vietec design a solution that covers short and long term needs of the client.

Network Hardware Implementation and Support.

From project management to site documentation, vietec can fully implement network infrastructure with active hardware, PoE and non-PoE, UPS, comms room design and testing. All equipment supplied can be covered by vietec maintenance and support alongside the manufacturer's warranty.
Oasis Community Learning have been working with Vietec for many years on data cabling projects throughout our organization which consists of 52 academies, primary and secondary.
Having a successful and positive relationship with a contractor is essential to ensure the smooth running of projects and we have found Vietec to be outstanding in the provision of their services. Having a dedicated account manager ensures smooth and trouble-free communications.
Vietec have delivered data cabling and audio visual installations in many of our academies and the quality of materials and knowledge of engineers is of a high standard. More recently, during the pandemic, Vietec have supported Oasis Community Learning in the delivery of our Horizons Project by upgrading data cabling, adding new cabling to our existing academies to support additional wireless capacity. These were particularly challenging times and Vietec have gone above and beyond to support this project which delivered 35,000 ipads into the hands of our students, ensuring the infrastructure was in place to increase wireless capacity across our academies. Often working at weekends, late into the night to ensure the works were completed in time to allow our students to return to school with a fully functioning network. Their engineers on the ground are highly experienced and are extremely helpful and supportive.
I would highly recommend Vietec services.