Infrastructure Hardware
vietec offer the expertise to design, deliver and support the network infrastructure
vietec offer the expertise to design, deliver and support the network infrastructure, covering areas such as core and edge switching.
A typical enterprise or campus network is derived of a core, distribution and access layer. vietec specialists can assist with the design of the routing protocols and VLAN structure to ensure that the network works at optimised bandwidths to provide extensive usage for all clients connecting to the service.
Redundancy and resilience is also an important part of both larger and smaller networks and this can be achieved using both a fully separated core network or a collapsed-core architecture with the latter offering cost-savings and more simplistic support.
Our network infrastructure designs can also be delivered alongside our other services as a one stop solution delivering wireless networks, IP telephony, CCTV and data cabling.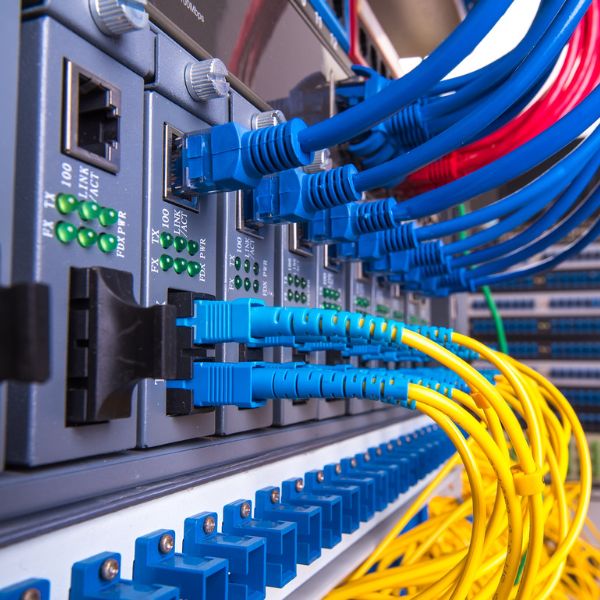 Each network design is unique and we work with the client to establish the requirements and evaluate where we can make improvements to the overall delivery of the network, allowing it to function seamlessly. Our aim is to design a network that is future-ready, meaning that as technology changes we are allowing organisations to be ready for change and growth.
All of vietec's engineering employees are DBS registered, and hold PASMA, IPAF, CNCI, IOSH & CSCS qualifications therefore have been trained to the highest standard to ensure a safe working practice while completing jobs.
vietec can offer a wide range of solutions including

vietec provided a very professional service from day one of the project. Planning, implementing and testing all completed on time and to a very high standard. As an IT manager with a responsibility to maintain services to users throughout the project, vietec worked with me to ensure minimum disruption across two legacy network moves prior to completing the move to the new network. A network that supports IP telephony, wired and wireless PCs, laptops and printers, and CCTV traffic across three buildings, all installed and tested to perfection.
vietec staff provided the professionalism expected of a company on a customer's site, very helpful, always willing to work flexibly and providing the customer with confidence in everything that was completed. It's been a wonderful experience which has provided everything required without issues and I'm now planning for future projects with vietec as the suppliers.