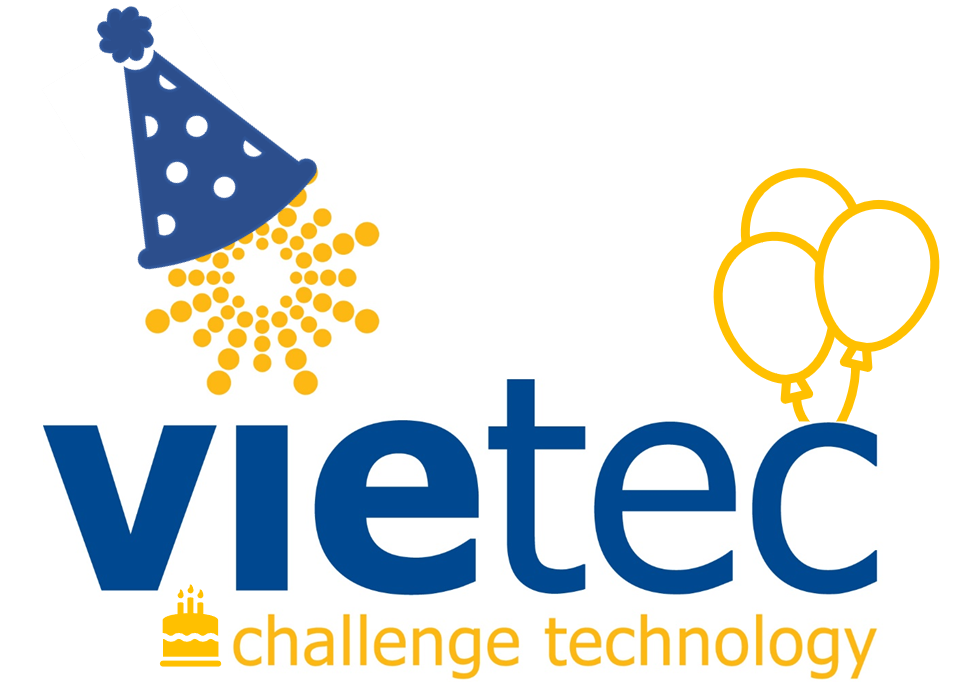 This week, vietec celebrates its 15th Birthday and what an incredible journey it has been and we couldn't have done it without our loyal customers!
vietec was formed as a wireless solutions specialist in 2005, by Managing Director, Phil Drew. Since then vietec has grown into the ICT Solutions Provider it is today. Serving the UK and Ireland, vietec offers expertise and experience in design and implementation of active and passive Networks, Wireless Networking, IP Security & Surveillance (CCTV, Door Access and Audio) and Audio-Visual Technologies.
As vietec celebrates 15 successful years in business, there are also exciting changes to the technology that started the vietec journey with the newly ratified Wi-Fi 6 (802.11ax).
IS YOUR NETWORK Wi-Fi 6 READY?
Wi-Fi 6 achieves speeds up to four times faster than 802.11ac and will be the dominant technology for high-volume, low-latency traffic in the enterprise. Instead of boosting the speed for individual devices, Wi-Fi 6 is all about improving the network when a bunch of devices are connected.
With more than 20 years' experience designing and installing wireless technologies, our skilled team can help guide you through the requirements to be Wi-Fi 6 ready. vietec has expertise from survey, design, and installation of wireless from the original frequency hopping technologies to the current Wi-Fi 6 products delivering speeds up to 5Gbps.
The access point is not the only thing you will need to think about when deploying Wi-Fi 6. The infrastructure requires minimum CAT6A cabling to attain the required bandwidths and the switching will also require multi gigabit ports that deliver higher levels of PoE than previous Wi-Fi generations.
ACCREDITATIONS & CERTIFICATIONS
Training enables vietec to stay ahead of ever-changing technology. vietec offer a premium service and with partner accreditation's with CommScope and HPE Aruba we can position and recommend tier 1 architectures to suit any organisation. vietec are also partners and have experience with brands many well-known vendors including CISCO Meraki, Aerohive (Extreme), Cambium, and Fortinet. This enables us to remain vendor agnostic. Choosing "best of breed" technologies affords vietec the ability to deliver solutions to suit our clients' requirements.
vietec's ethos is built around Health & Safety in the Workplace; therefore, we continually develop our employees to uphold these high standards. vietec has achieved Safe Contractor status for the 8th consecutive year in 2020 and has met all COVID-19 requirements to ensure the ongoing health and safety of our staff, partners, and the public.
vietec has evolved and will continue to do so to provide a flexible service which reflects the needs of our customers.
Our 15th Birthday provides us with an opportunity to thank our dedicated and hard-working team for their efforts, and more importantly, we could not have made it this far without our partners, suppliers, and loyal customers.
A MASSIVE THANK YOU TO YOU ALL!!