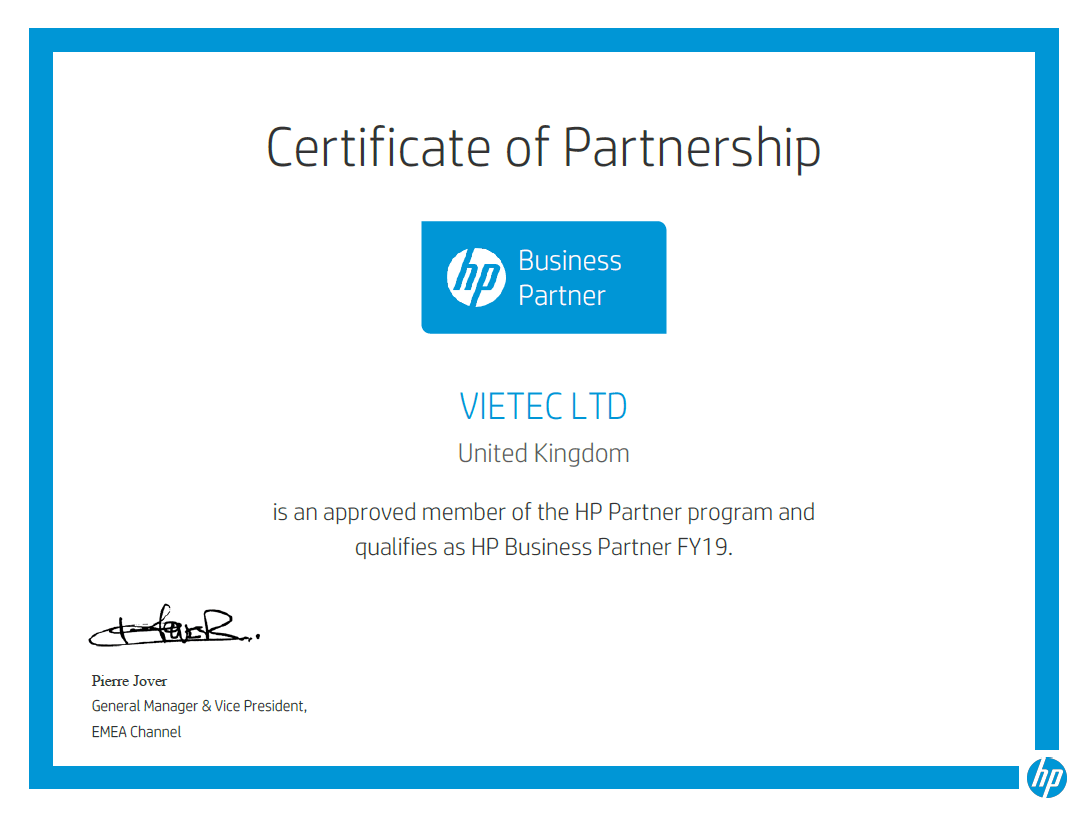 The vietec portfolio is wide ranging and covers all ICT infrastructure services from design to implementation. vietec are at the forefront of progressive IT infrastructure and services provision, providing bespoke solutions across the country.
To uphold these high standards vietec continuously train and develop the skills and knowledge base of employees, this is to ensure our clients get the most comprehensive advice possible and that we can provide the best solution.
In January Director Phil Drew and Business Development Manager Steve Mundell completed the HPE Sales Certification – Aruba Products and Solutions [2019]
This certification validates that;
vietec can identify key vertical Aruba solutions by being able to describe, position and recommend
• Aruba wireless and switching solutions as well as security, location services, and network management.

• Aruba software-defined branch solutions and solutions for small-to-medium sized business.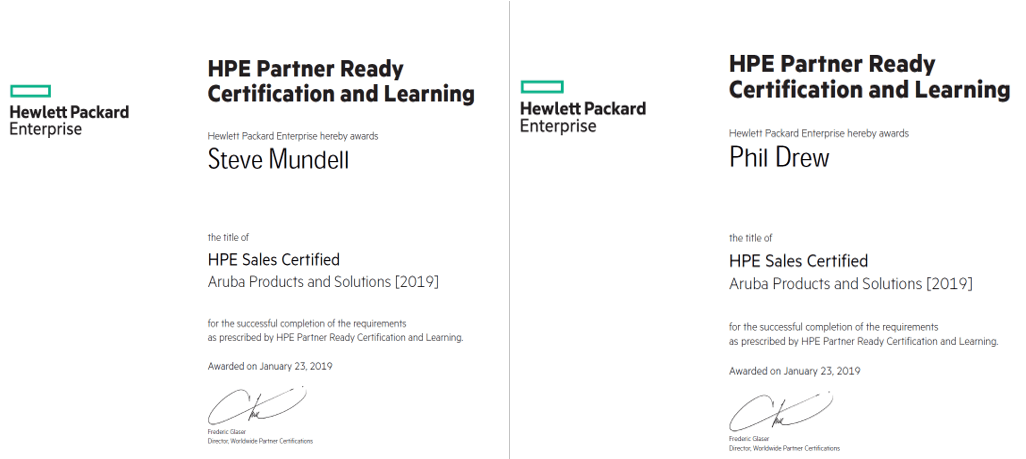 HPE Partner Certification and Learning is a world-class sales and technical certification program that validates skills and expertise through on-demand and live learning. Plan, integrate, and deploy HPE technologies
and solutions across all stages of the buyer's journey.