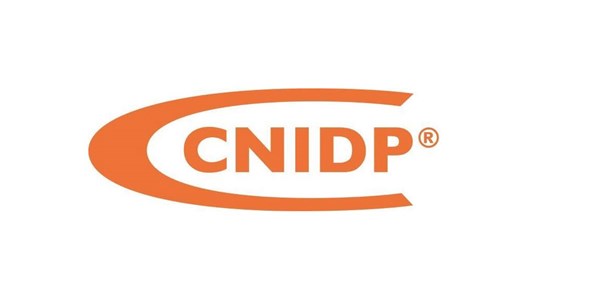 vietec Operations Director Stephen Oliver has been awarded the certification CNIDP® on 27TH March 2019 to be able to offer Detailed network infrastructure design project and delivery to market via an effective tender response.
The Certified Network Infrastructure Design Professional (CNIDP®) is a full and comprehensive program that equips network infrastructure professionals with the knowledge, skills, and confidence to deliver complex infrastructure design projects from inception through to customer hand-over.
The importance of collaborative working with key stakeholders is also emphasised to ensure that the optimal internal and external network infrastructure solutions are delivered, offering flexibility and resilience across a wide range of services, ensuring that network performance is maximised to meet the customer's specified Key Performance Indicators (KPIs).
The Certified Network Infrastructure Design (CNID®), explores the complex issues involved when designing whilst planning for both Inside Plant (ISP) and Outside Plant (OSP) network infrastructures. It examines the role of the designer and the multitude of disciplines required to deliver a multifaceted design to meet customer requirements.
Understanding of all aspects of the tendering process from RFQ/ITT through to Tender award and the importance of the bid evaluation and the need for thorough, detailed and accurate submitting to the client's project team.
Elements such as calculating accurate project delivery costs, creating a comprehensive implementation plan and handover criteria in detail provided through all elements involved in producing a successful tender response document.
The CNIDP® also considers the requirements of BS EN, TIA, and ISO standards.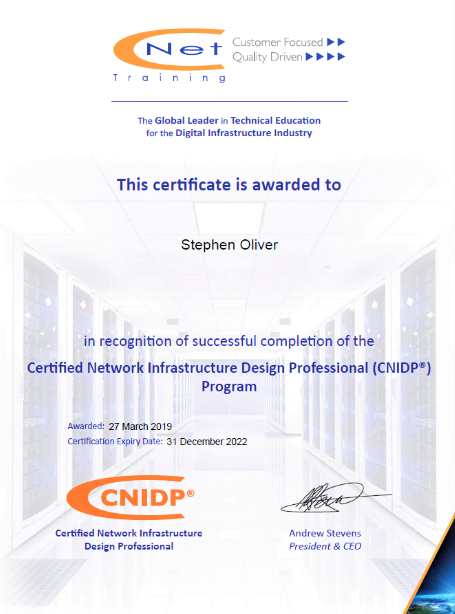 CNIDP® Benefits for Individuals
• Make effective design decisions based on detailed client requirements that demonstrate compliance with national and international standards
• Deliver detailed drawings that accurately depict network infrastructure components
• Generate a precise bill of materials detailing all infrastructure material requirements by type and quantity, including complex cost calculations
• Specify the requirements for project documentation in support of progression and closure
CNIDP® Benefits for Business
• A right-first-time approach that is technically accurate in all aspects
• Confidence that design decisions are clearly represented enabling the prospective client to assess technical compliance with the statement of requirements
• Costs are clearly and accurately communicated to the prospective client mitigating the risk of variations and change requests during implementation