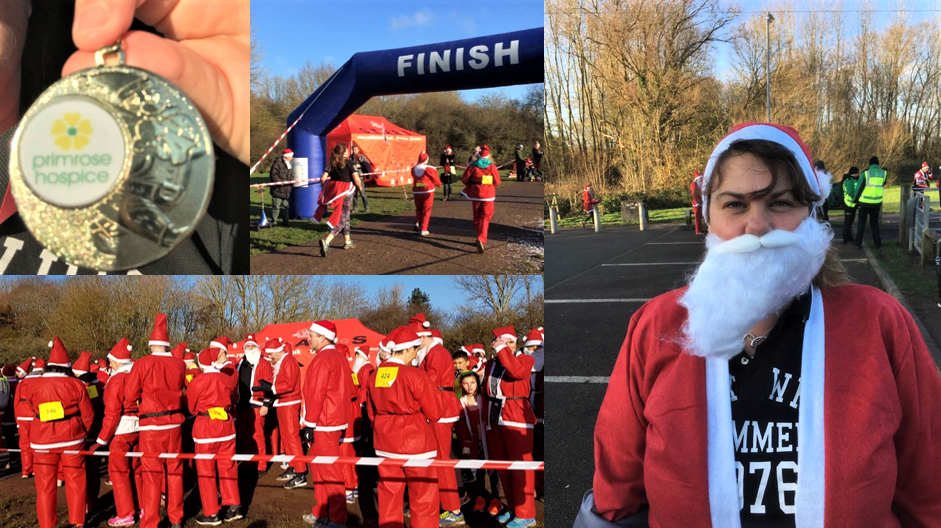 On Sunday 1st December the local community came together for some festive fun and to support local charity Primrose Hospice in the annual Santa fun run which took place at the Arrow Valley Lake in Redditch.
As vietec's charity of the year 2019, Sara, vietec's Internal Sales signed up and modelled a Santa costume completing the 5k challenge in 45 minutes. Sara has raised a fantastic amount of £410 so far.
Sara Said "HO HO HO, I am chuffed to have completed the 5K Santa Fun Run on Sunday. It was a freezing, cold day but it was bright and sunny. The atmosphere was jolly and was very festive. I admit that I didn't keep my beard on other than for the photo as it was a tad itchy and my hat flew off from the speed I was travelling at! I crossed the finish line with the remnants of my suit clung to my bum bag strap. I am sure the charity will have raised lots of money from the event and if you haven't already, please donate here"
Thanks for all the support!