Security risks that schools face
Traditional security threats to schools typically encompass a range of crime types; for example, burglary, theft, robbery, assaults, vandalism, and fire. Schools need to build-in counter measures alongside strategies to handle health and safety
Intruders
– We hear about horrific events that have happened in recent years at schools and now many institutions have lock-down practices that children and staff rehearse so they know what to do in the event of an alarm being raised. During a lock-down being able to locate the intruder, monitor them and direct security quickly is invaluable. Meanwhile, guiding staff and children to safe places
Fire
– With bells ringing and the commotion caused in event of a fire it is difficult to guide people safely unless you can see where it is. Quite often fires are often indicated on a display, but you cannot see where people are and if lives are in danger
Staff and Children
– Allegations of abusive behaviour from a staff member towards a child when claims are either substantiated, false, malicious or unfounded all have major upset and upheaval within a school and these cases need to be dealt with the utmost sensitivity and confidentiality. This is for the sake of a child being a victim or alternately staff member being maliciously targeted. To have evidence in either case will assist the authorities in dealing with this fairly and quickly.
Staff can be in danger when dealing with a vengeful child. Children acting out dares, cruel practical jokes and physical attacks towards teachers out of revenge.  Chairs and tables upturned, fire extinguishers set off and thrown, substances added to teacher's drinks, punches and kicks. Sadly, at times, protection is needed both ways.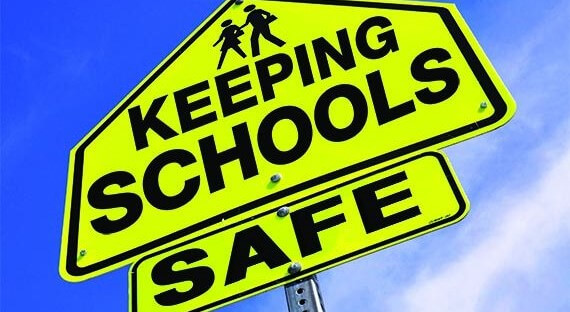 Solutions;
Intruders: All of the above are very emotive subjects and in any of the cases introducing CCTV will assist the school in keeping the children and staff safe but not eradicate any of the problems. 
Installing cameras will be able to help identify and find intruders in the school and using the images help security services locate and detain the intruder. 
Using a combined approach of access control, software and CCTV can assist in a lock-down. Areas can be closed off and an intruder can be isolated in an area. 
The Reception area is commonly the entry point of a school and it needs to be secure. Using audio analytics on cameras, security services can be notified upon an event being registered that includes gunshots or sounds of breaking glass within a school. The analytics can even distinguish anger in someone's voice and flag this as a concern for further investigation. 
Looking to take the next step? 

vietec will visit your site and discuss what concerns you have. Our engineers will then complete a site survey and send back to you with a fully detailed quotation to include photographs of your site and explain where cameras could be fitted to assist with your solution.
We will suggest the types of cameras to select and what other additional software and add-ons that might be beneficial. Our aim is to offer you a bespoke design to solve your issues. We can also quote for annual service and maintenance packages.
vietec
 

want to have a long-standing relationship with a school. We understand the need for a school to be able to give students a

 

secure environment to learn

 

in and resources that enable them to have the best education. We also understand the cost of this and will deliver the best solution as cost-efficiently as we can with the service you would expect.