Summerhill Primary School
Summerhill Primary School, based in Tipton, is a mixed community school with approximately 740 pupils aged from 3-11. Over the 2017 summer holidays, the school went through a technical refurbishment and wished to upgrade their existing interactive screens.
The Summerhill team attended the recent vietec launch event in which they saw first-hand how effective the CTOUCH boards were which made their selection extremely smooth and hassle free. Based on their experience the school chose the CTOUCH Laser air+ 65' LED Display.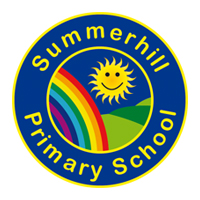 Lead Engineer Sean Brooks and Trainee Assistant Engineer Sam Blair installed the boards over a 2-week period. The install took place in term-time, in evening shifts of 3-11pm, which was done at no additional cost. Even though the install took place after the children finished their school day, the children's centre on site opens from 7am-6pm meaning our engineers needed a DBS certificate. Thankfully, all our staff and engineers carry DBS certificates, which allows our work to take place within schools and any other environment with children present.
The Laser air+ series 'comes with a built in PC with a 16MB ROM which allows you to access and work with apps at any moment'. This also is pre-configured to enable skype for conference calling. All boards from this series come with a 7-year CTOUCH warranty which gives the school peace of mind should repairs or services be required over those 7 years. The interactive screens can work alongside Windows, Mac and Android devices making them compatible with the existing kit in the school. Whilst using the board, the teachers at Summerhill will get the 32-point touch experience meaning multiple fingers can be on the screen without the board crashing or failing to work, perfect for interactive lessons.
Martin Price from Exertis will be providing a training session to ensure the staff at Summerhill are getting the best out of their boards.
vietec would like to thank the team at Summerhill for the opportunity and the assistance throughout this project. We hope that the staff and pupils enjoy the new CTOUCH boards and it assists the learning and development of the pupils. It was a joy to work with the team and we hope to work together again soon.
Our staff have been amazed and enthused about the potential these board provide to enhance learning opportunities. The support that vietec have provided has ensured a smooth transition to using these boards.