Park Vale Academy, Nottingham
Park Vale Academy, previously Top Valley Academy, is a secondary school based in Nottingham. The academy is currently home to around 700 students aged from 11-16. Park Vale Academy underwent a makeover and opened their brand-new premise in September 2017.
The new build has created 200 more spaces for students. Through Carillion, vietec have been invited to complete cabling, wireless, switching, telephony and a decant service for the ICT and AV. The project was carried out over a 6-month period, with team sizes varying from 15-20 on site.
Just like all new school builds, the first stage for vietec is for the Project Managers to perform a site survey, this is to outline all the requirements of the project and to determine how long the project will take to complete.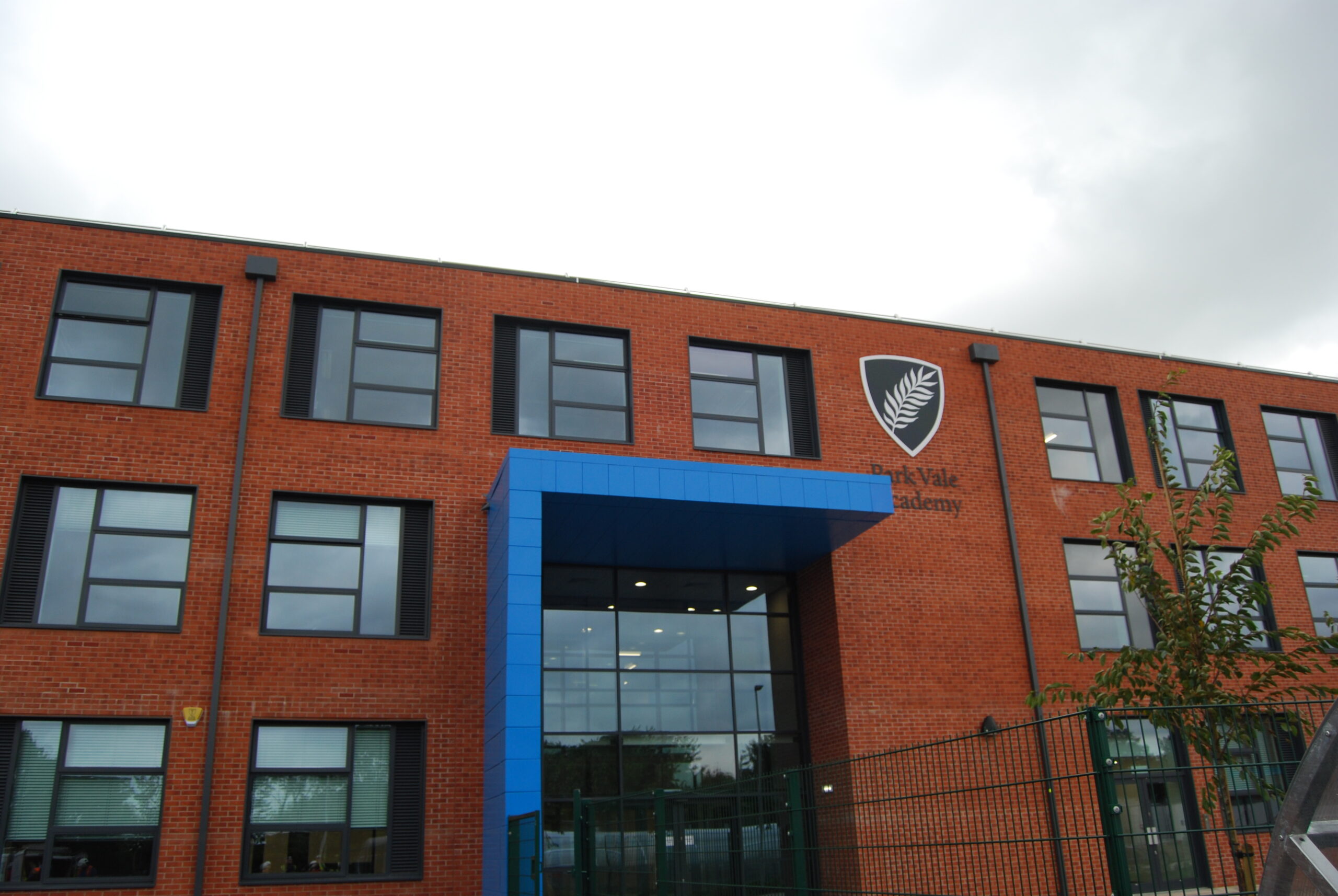 We started with the installation of 911 Cat6UTP cables, this installation took approximately 10 weeks with a team of 3 from vietec. This is a crucial stage as the cabling had to be installed and tested before any further work could take place on site. All cables were tested with a DSX5000 Fluke Tester, with this the school now has a 25-year warranty and have been registered for a products and applications warranty with Excel.
Within this process, the team at vietec also installed a HP switching system which provides the network infrastructure. The second stage was to complete the installation of 54 Wireless access points supplied by Aruba. This was to provide the new academy with high performing wireless internet. As well as this, our engineering installed a brand-new network telephone system for the school, ensuring the technology is as new as the building, offering a future ready solution.
Within this move, all existing PC's and interactive whiteboards were to be uninstalled and moved over to the new building once all the above aspects were in place and working. We decanted the existing items and marked up all the kit for the re-installation.
vietec would like to thank Dodd Group, Carillion and Park Vale Academy for the opportunity to work on this new build. We hope the new intake, existing students and teaching staff will enjoy their education at their new school, Park Vale Academy.
vietec provided a very professional service from day one of the project. Planning, implementing and testing all completed on time and to a very high standard. As an IT manager with a responsibility to maintain services to users throughout the project, vietec worked with me to ensure minimum disruption across two legacy network moves prior to completing the move to the new network. A network that supports IP telephony, wired and wireless PCs, laptops and printers, and CCTV traffic across three buildings, all installed and tested to perfection.
vietec staff provided the professionalism expected of a company on a customer's site, very helpful, always willing to work flexibly and providing the customer with confidence in everything that was completed. It's been a wonderful experience which has provided everything required without issues and I'm now planning for future projects with vietec as the suppliers.