New School Build, Coventry
Over the 2017 summer break, a new school and community college, based in Coventry, were in the final stages of preparing to open their brand-new doors.
The old school, which had been the school building for approximately 57 years, was demolished and the new school opened on the same site. Through Carillion, Vietec were invited to complete numerous installations, within the new build. The installation included cabling, switching, telephony, wireless and a full AV decant service.
The first stage for our Engineering team and Project Managers was to perform a site survey around the new build. This stage determines how long the project will take, how many teams are needed to complete the project and understand the scope of work.
From this, we started off with installing Excel Cat6UTP cables, which took 10 weeks with a team of 3.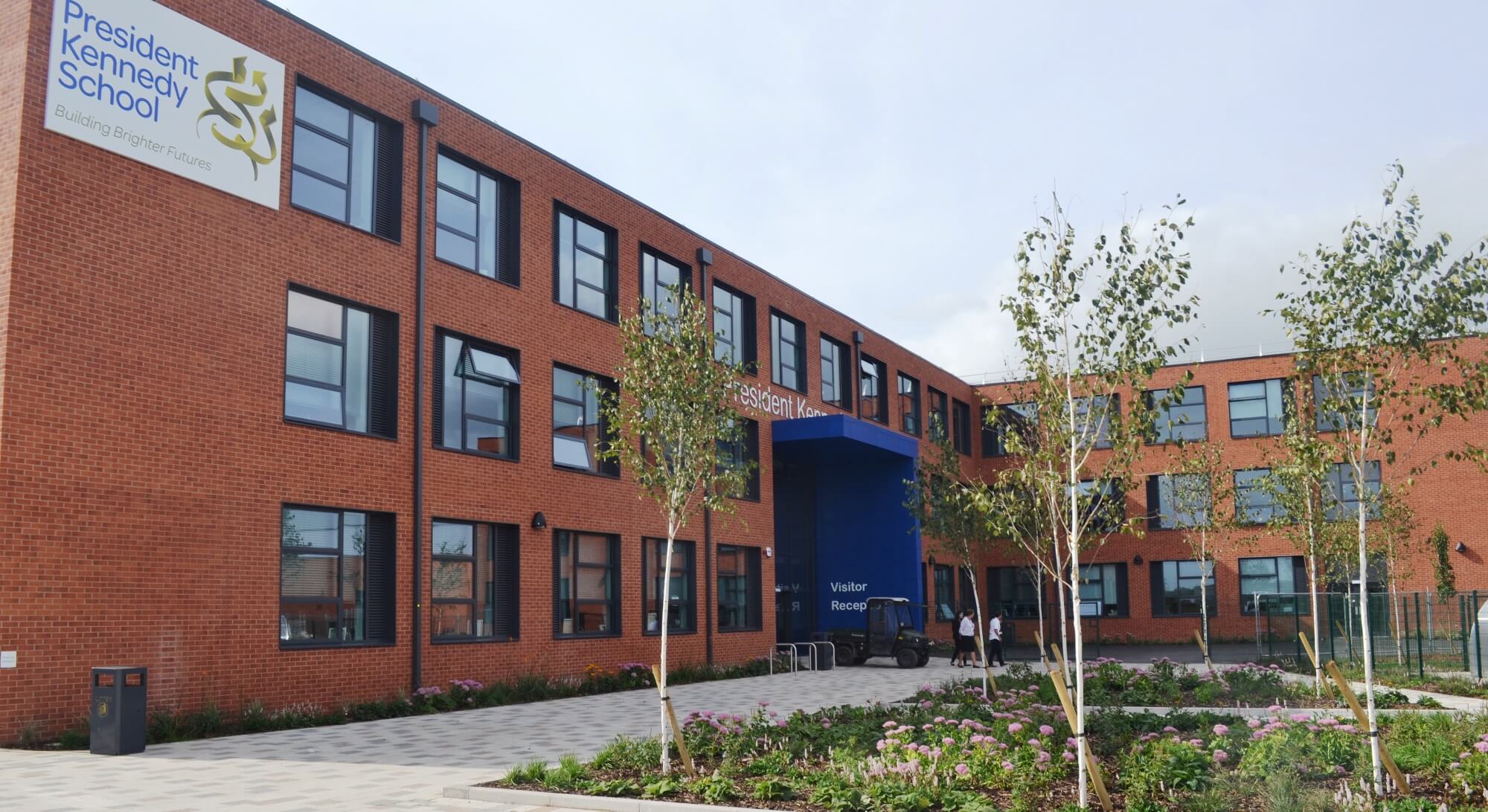 With all our cabling jobs, our Engineering team tested each cable installed with a DSX5000 Fluke Tester, ensuring they are safe for working practice. This then means they are registered for a products and applications warranty with Excel, and also a 25 year warranty with Fluke.
Within this process, the team at Vietec also installed a HP switching system which provides the network infrastructure.
To ensure the school has full internet access our next job was to install 112 Wireless access points supplied by Aruba. These access points are designed to cope with high volumes of activity, which will be perfect for a secondary school with over a thousand pupils.
The network telephone system for the school was supplied by Mitel. Mitel offers a solution that supports the school requirements.
The decant service saw our engineers un-install existing PCs and AV boards from the old school and then re-install in the specific locations set by the school, in the new development.
The team at Vietec would like to thank Carillion, Dodd Group and the school for the opportunity to assist with this project. We wish all the students and staff members luck in their new premises, in the new school year.