ICT delivery for Department for Education (DfE)
vietec has completed the ICT delivery for another Department for Education (DfE) new build at an Academy for students aged 5-16 with social, emotional, and mental health difficulties for the Horizons Trust, as a replacement to their Pathways School in Middlesbrough.
The project in partnership with Interserve included the installation of over 400 Excel CAT6a data outlets with 2x 47u network racks in the server room. vietec provided test results for every outlet module with a DSX-500 Fluke and provided a full report on completion.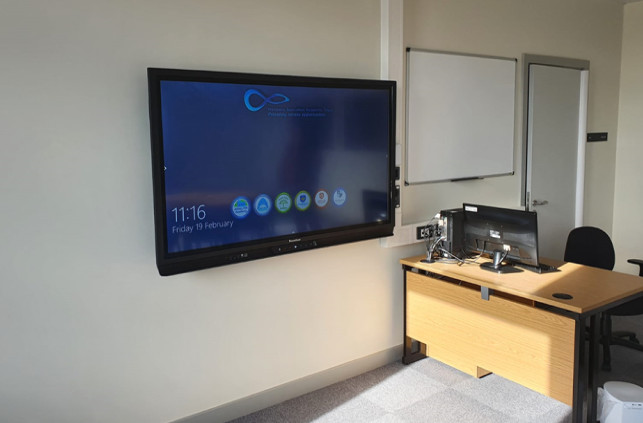 Typical Classroom WAP, CCTV IFLD
vietec provided the design for the active network including the network switching and wireless networking as part of our Contract Proposals response. The project fully met with the design criteria specified by the DfE. The Wi-Fi provision for the new build used Fortinet, a preferred vendor for the Trust. The switching was delivered core and edge using Aruba which will be managed with Aruba Central.
As part of the delivery vietec also installed video surveillance to cover all aspects of the site using 70+ Hikvision cameras across the Academy to meet the requirements of the Trust for monitoring behaviour and health and safety of the pupils and staff. This also included 2x 64 channel NVRs for viewing, recording, and management.
In addition, vietec also delivered a new telephone system and provided the technical decant to relocate servers, PCs and installation of 21 Promethean interactive panels and a projector and screen delivered within the new dining facility.