A Wolverhampton based hospice, that specialises in end of life care for those suffering with complex or incurable conditions, required an internet connection between two of their buildings.
The hospice needed to connect The Mill House to their main network and purchased a Cambium Networks PTP650 to enable this. The two buildings, the main site and the remote building on Mill Lane has obstructions and environmental challenges to surpass, with trees and a canal running between the locations. Vietec were brought in to provide our experience of such Point to Point links to install a working solution.
On the main building, which houses the data network and Internet feed, Vietec installed an antenna on to the chimney stack and on to the gable of the 2nd building, on Mill Lane. The radios are then powered by the local switch using PoE. The antennas connect securely to provide a private network over wireless using the 4.9GHz to 6.05GHz spectrum.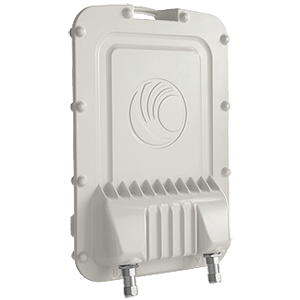 Typically, the Cambium PTP650 works in line of sight (LOS), near line of sight (nLOS) and non-line of sight (NLOS) situations. Due to the obstructions, the seasons will affect the way in which the connection operates and it will continue to work as either a nLOS in winter and NLOS link during the seasons when the trees are green and flourishing. The site will be running at around 58mbps in summer, providing the hospice with a strong connection to operate their business.
Vietec were pleased to assist with the configuration of the hospice's wireless connectivity. Going forward, the hospice now has a support contract with Vietec. This support contract means that Vietec are available for next day troubleshooting and support on site when required.