School administrators rely daily on public address systems to communicate efficiently with students, staff, and visitors. From signalling class changes and making general announcements to more serious risk-based communications such as impending threats or weather emergencies.
Many schools still rely on analogue public address systems, that do not allow them to schedule or play triggered announcements. The older systems do not allow the delivery of live content to specific zones within the entire school.
The vietec portfolio is wide-ranging and covers all ICT infrastructure services from design to implementation. Our expert team designs and installs both bespoke complete network systems and isolated solutions that integrate into your existing system.
vietec will perform a site survey at your school and discuss any objectives with any added benefits we can recommend for a new Network Audio system. We then design a solution to meet these requirements and will manage the installation of the project from start to finish and integrate an existing system that is in place. vietec can also provide an end to end solution where all of the school's door access, audio, and video are accessible from a single management system for ease of control.
Have a watch of the video below for an idea of how vietec can with the use of Axis audio products make this all possible.
Network audio systems are complete high-quality audio systems you can use in various situations:

Improve security on your premises with event-triggered announcements and direct call-outs.

Make live or scheduled announcements in different zones, at the right time and right place.

Create ambience with easy and flexible scheduling of great-sounding background music.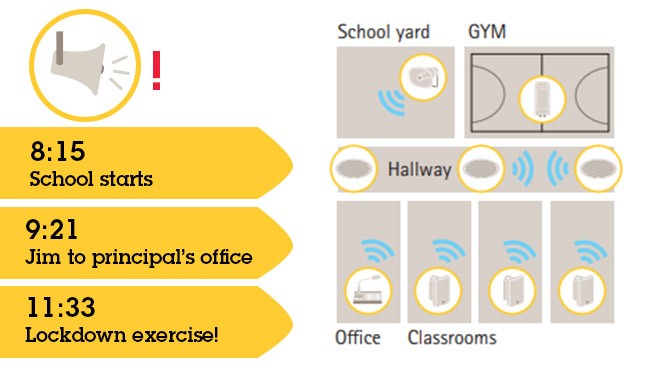 ombining a network audio system with IP security cameras
will assist when schools are looking at protecting their perimeter. Imagine if a potential intruder climbs a fence. The camera alerts a member of staff to give a warning to the intruder using the audio system, "We can see you; you're trespassing." More often than not this type of warning is sufficient, and the intruder will leave, however, should this not be the case a member of staff could simultaneously issue additional security measures, such as alerting teachers to a possible lock-down.
Axis Network Solutions can be used with IP Security systems and even used as an upgrade to an analogue system. Giving all the benefits of Network Audio within your school.
AXIS V59 PTZ Network Camera
AXIS V59 broadcast camera has been widely used in educational institutes, especially in auditoriums and classrooms where peer-to-peer communication is required.
AXIS V59 Series offer high-definition video in up to HDTV 1080p resolution. Camera settings are optimised to produce video with high-colour fidelity in studio environments. The smooth pan/tilt/zoom function is easy to control from the camera's web page and makes it possible to follow movements in a live production situation and zoom in on details of interest.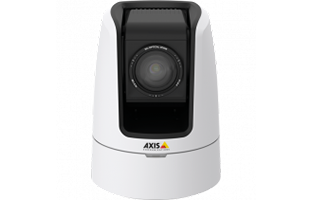 HDTV with SDI and HDMI output.
30x optical zoom

High-quality audio with XLR inputs

VISCA support with AXIS P8221

Camstreamer 3-month trial included
The vietec difference 
vietec believe technology should be an asset and therefore take the design seriously, matching products to needs and budget.
We have experience in implementing networking infrastructure to
schools across the UK, regardless of the technologies already in place,
our solutions are configured with education in mind.