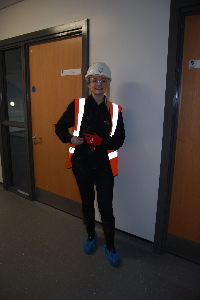 It is officially 6 months to the very date since I started my journey as an apprentice. The last time I took time to reflect was on 'National Apprentice Week', I had only been with vietec for a matter of days but I already had so much to look forward to and learn. 6 months later and that is still the case!
Following on from my last post, I have officially retired as a tea and coffee maker after many confused looks and many wasted tea bags. Safe to say this decision was popular within the office.
I touched lightly on career options in my last blog post, thankfully since that Apprenticeships are becoming spoken about in a more positive light and people are really seeing the success stories that follow. Many providers can offer Apprenticeships that are equivalent to a foundation degree, something not widely spoken about but needs to be brought to light.
My work load has increased over the past few months. I started writing blogs about products and services we offer at vietec, which has enabled me to gain more of an understanding of all the aspects we are known for here at vietec. From blog writing, I have also completed various amounts of case studies which are a real staple on our new website. This shows potential customers what exactly they can achieve by using our services. It also helps my development in my role as I am now confident discussing our services with potential customers.
Thanks to the above, in April I was able to make my first sale as a vietec employee. This was for a brand-new CCTV set-up for two large manufacturing companies based in the UK. You can read more about the work that happened in our case study.
It's safe to say I've slotted straight in to the team, I am involved in at least one football debate per day and bagged myself a new name of Gary (Neville) while I was at it.
Being an apprentice is the best decision I have made, I am being paid to gain a qualification in my chosen field, and to learn about the working world. I am looking forward to the next 6 months of my apprenticeship and seeing what new skills I can pick up on the way.