The UK is pioneering in terms of the use of ICT and digital technologies in many areas of education, Audio- Visual technologies are no exception. In the past decade,
 

audio-visual technology

 

has made huge progress by creating an engaging and interactive environment which is more effective in learning.

 Studies have shown that the use of audio-visual aids in the classroom are helpful in achieving curriculum objectives, students react well to interactive audio-visual aids since they are found to be more attentive and retain information better and increasing productivity in the classroom. Students who learn from seeing and interacting can thrive just as much as those who learn by listening. Producing extremely high-quality images also serves to enhance presentations and captivate the attention of the class.

Teachers must work with their students, and students must be able to flexibly learn in order to get the most out of their lessons.

Audio Visual Technology in education has many benefits which are evident. The first benefit is that education becomes far more stimulating and interactive which encourages learning. The second advantage is that by exposing students to technology at a young age will help them gain valuable skills that they need to prepare them for future life.

The right audio-visual setup in a classroom can also assist teachers in preparing and delivering lessons more effectively,  interactive displays combined with education-focused software, come with an embedded Android operating system,  enables teachers to download a variety of apps with easy sharing of lessons from the cloud onto larger screens and to multiple devices at any one time across more locations, learning is no longer limited to the classroom. The ability to integrate with BYODs (Bring Your Own Devices) such as tablets, mobiles, laptops, and video conferencing technologies are fast changing the audio-visual effectiveness in learning. Teachers can create engaging lessons and can incorporate numerous items into a lesson plan such as websites, images and music that students can interact with – once again improving collaboration amongst students and teachers!

vietec understands that today's schools need to use a range of devices to give students the ability and know-how of using an array of technology platforms to prepare them for their future. This puts a strain on teaching and learning.

Matching your ICT infrastructure with the specific requirements of your school is of paramount importance to meet these challenges. We work alongside you, understanding your long and short-term objectives in order to form a solution in the most cost-efficient way.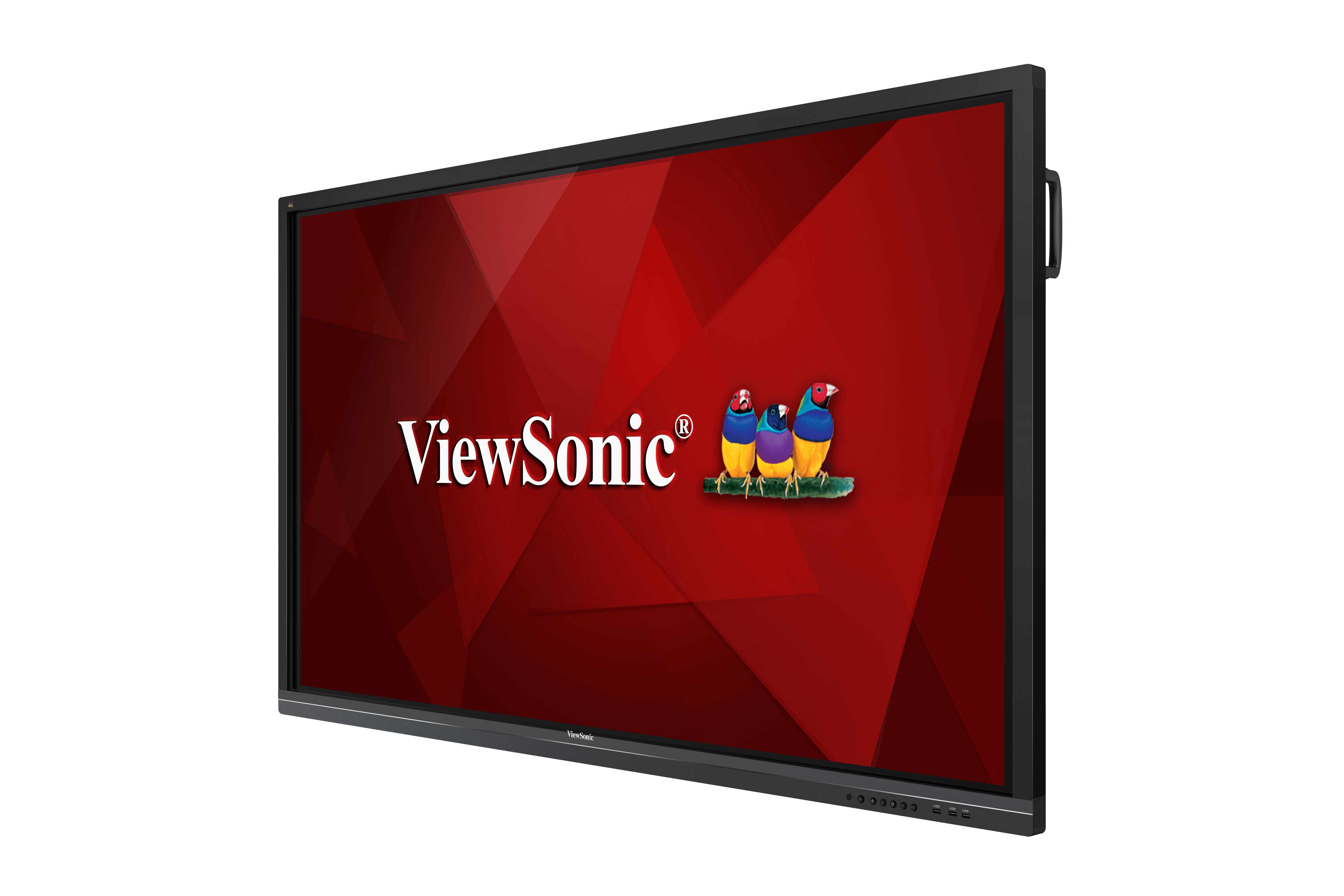 vietec are ViewSonic partners and can offer;
"ViewSonic demonstration and overview training sessions for any ViewSonic touch panel opportunity with vietec completely free of charge!"
ViewSonic software also;
"ViewSonic myViewBoard software opens and edits SMART Notebook and IWB lessons exported from Promethean ActivInspire."

Improve learning in education in the following ways with audio-visual interactive screens.
•    Easier for educators to enhance lesson content by easily integrating a wide range of material.
•    Allow teachers to create customised learning content quickly and easily.
•    Share lessons to multiple devices inside and outside the classroom, enable casting from devices to share with the classroom.
•    Provide more stimulation and therefore help students to absorb information more easily.
•    Encourage learners to partake in group discussions by freeing them from note-taking.
•    Used for comprehensive testing of understanding for the class, they can offer learner feedback.
•    Easy storage of lessons and content in the Cloud, eliminating the need for physical materials.
•    Content is easy to update and upgrade, e.g. learning materials and textbook files.
We have experience in implementing networking infrastructure to schools across the UK, regardless of the technologies already in place, our solutions are configured with education in mind. Contact vietec for more..