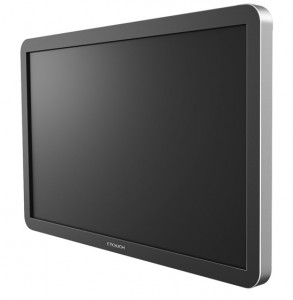 Would you say you are a teacher who challenges students? Did you ever consider this to be done interactively? Well, with the help from vietec we can achieve your educational goals.
Admittedly, it is getting tougher and tougher to engage young children in education. Their minds are elsewhere, all that they want to do is sit on their phones and use the latest apps and communicate with their friends online. There is no way this will ever end, however there is ways to make the lessons you conduct more interactive and engaging, all thanks to technology.
Here at vietec we provide a range of installation services for AV equipment across the UK which can benefit your school. We provide installation services for Large Format Display (LFD) screens, Interactive Large Format Display (ILFD) screens, Interactive White Boards (IWBs), Projectors and Video Conferencing (VC) systems.
Interactive white-boards have been around for a while, however just like your mobile devices, they are ever updating. At vietec we always listen to our client's needs and advise on products accordingly. An interactive solution that we can always recommend is CTOUCH, this is due to their prominent level of quality in their products.
CTOUCH are a business-to-business manufacturer of large format touch displays. In addition to this they also supply software and hardware products. With 15 years of experience they class themselves as 'Champions League' standard. The reasons why CTOUCH are so highly regarded is because they are continuously investing in modern technologies to keep producing such high-quality products.
Our services don't stop there either. We also can provide a brand-new network infrastructure for your specific needs, whether it is a newly kitted out IT classroom (which we can also provide solutions for) or a simple new office vietec are able to design, plan, implement and maintain the perfect network for your current and future needs thanks to our experienced team.
The needs of students will change regularly and it's important to stay up to date with all the latest ways to engage as best as possible. If you feel your school can benefit from an upgrade in technology then please feel free to contact us here at vietec. Our experienced team are on hand ready to provide you with the best solutions to fit your needs.