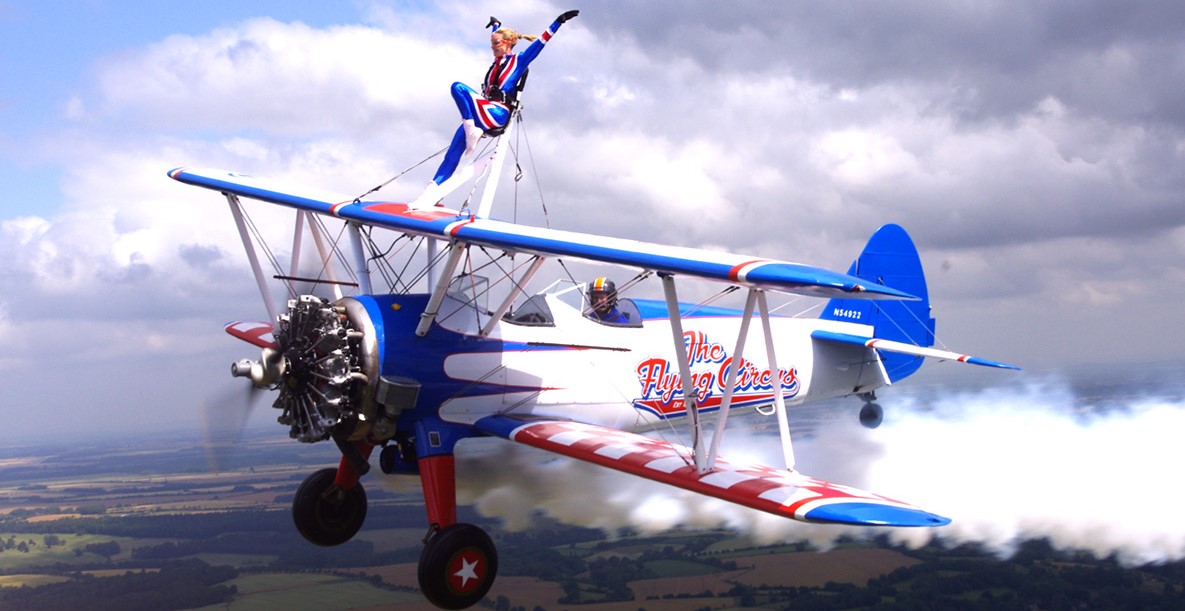 VIETEC are supporting Primrose Hospice as Charity of the year 2019 and have a set a £10k Target for the year to raise for the charity.
We aim to reach this by holding a number of events during this time.
As part of the fundraising efforts, the VIETEC team have convinced and signed up Director Phil Drew to experience the thrill of a wing-walk ride from the private aerodrome in Cirencester, Gloucestershire on the 17th September.
In order to Strap Phil to the top of a plane for a series of fly-pasts, zoom climbs, steep dives and banks the company needs to raise £800 by the 6th August and this will go towards the £10k annual target.
Phil has thanked the VIETEC team for the nomination.
Primrose Hospice who are an independent charity, offer support and advice to patients living with life-limiting illnesses and their families in the North Worcestershire area.
Amy Flemming, Fundraiser at Primrose Hospice: "We are thrilled to be working with Vietec Ltd in 2019, and we can't wait to see what fundraising activities they get up to. Working with businesses in
the local community is a huge part of what we do, and we are so grateful to all those who show their support."
Phil Drew stated "Vietec are really looking forward to assisting Primrose as our Charity of the Year for 2019. As a Bromsgrove resident, I can see firsthand how they benefit the local community of North Worcestershire.
As Managing Director of Vietec one of our aims is to develop positive relationships with local businesses that helps support our challenging fundraising target of £10K. We hope this will create new collaborations as well as help the hospice.
Fundraising also generates a great team spirit amongst
our staff and helps to generate further business to reach our corporate
objectives."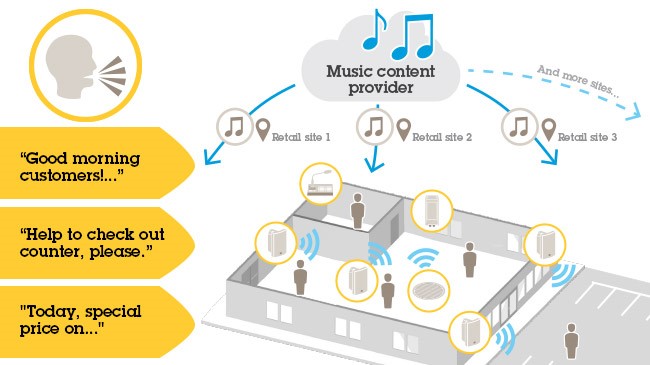 AXIS Audio Player or AXIS Audio Manager?
AXIS Audio Player is an audio application for playing background music and announcements in stores. It comes pre-inaxis-audio-retail-software-managementstalled on Axis network speakers and has everything you need to schedule playlists with music and announcements in a single zone.
Whilst AXIS Audio Manager can also be used to play background music and announcements it is typically aimed at those customers who want more advanced features such as multiple zones (up to 1000), announcement scheduling more than one week in advance and up to 9 levels of priority listings.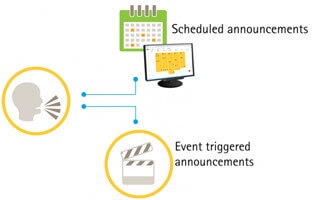 vietec are awarded gold partner status with Axis and can offer complete retail solutions to enhance the customer experience and security of a store or business offering opportunities to increase in-store sales through analytics and audio when combined with IP SECURITY.

Background music for businesses
Axis have recently announced partnerships with the following providers of customisation background music,
• Soundtrack Your Brand
• Royal Streaming
• MUSIC2BIZ
• Pinesker Media Company
These music services for business can be fully integrated with existing Axis network speaker systems without any additional hardware or software, allowing for the seamless integration of scheduled and ad-hoc announcements with tailored music.

vietec understands that today's retail stores need to enable a wide range of devices to give customers the best interaction with each of the brands touch points and provide an enjoyable and easy shopping experience  increase sales and customer retention.
Matching your ICT infrastructure with the specific requirements of your business is of paramount importance to meet these challenges.

vietec work alongside you, understanding your long and short-term objectives in order to form a solution in the most cost-efficient way.
Contact vietec for an initial conversation about your businesses objectives.