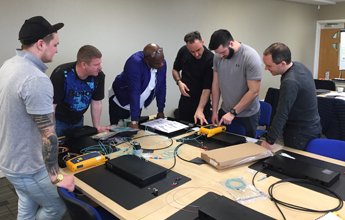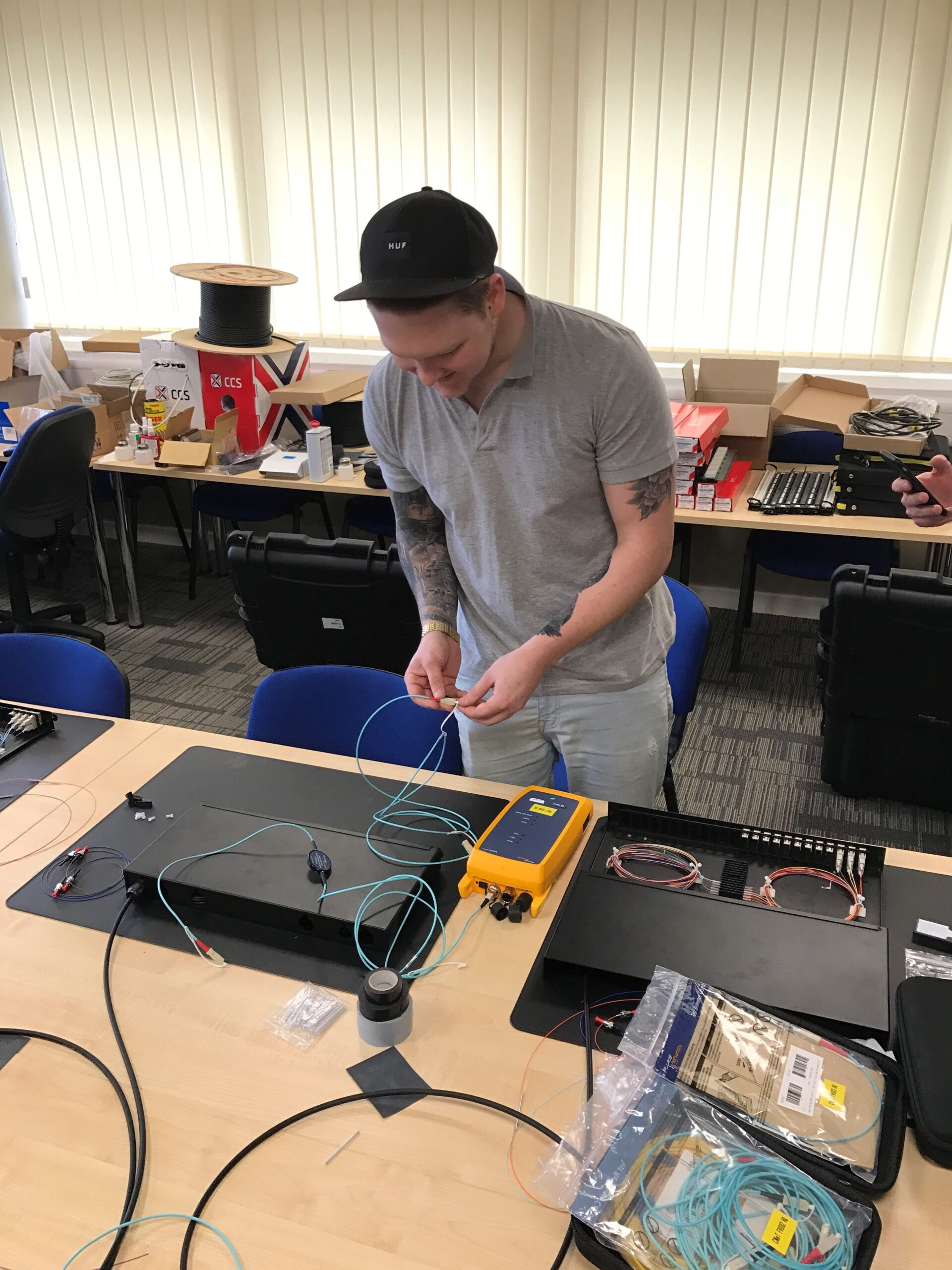 The Certified Network Cable Installer (CNCI® ) program and certification is designed to equip installers with the knowledge and expertise to carry out work in a safe and skilled manner.
Stephen (Operations Director) and Sean (Lead Engineer) are currently under taking the 10 day course, which covers both Fibre Optic & Copper cabling. The certification awards those who pass the program with two BTEC Level 3 Advanced qualifications, through a balance of both theoretical and practical training.
The training will ensure that vietec are carrying out work with a skilled workforce, who have in depth knowledge and experience. vietec believes that ongoing training is vital within our industry. As the markets are growing and technology is rapidly developing, it is important that we grow our known knowledge and skill set to follow suit.
We are pleased to confirm that both Stephen and Sean passed their CNCI training course and are now qualified within the workplace!