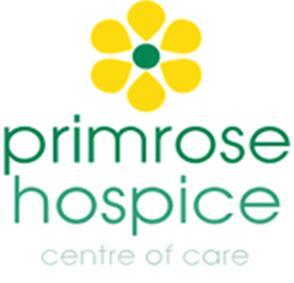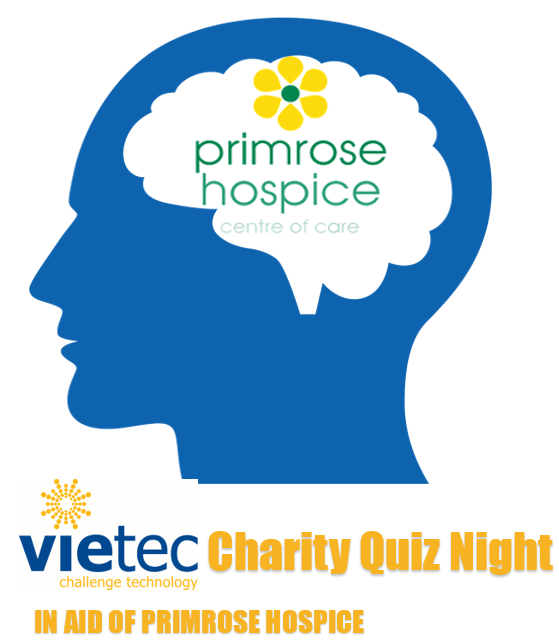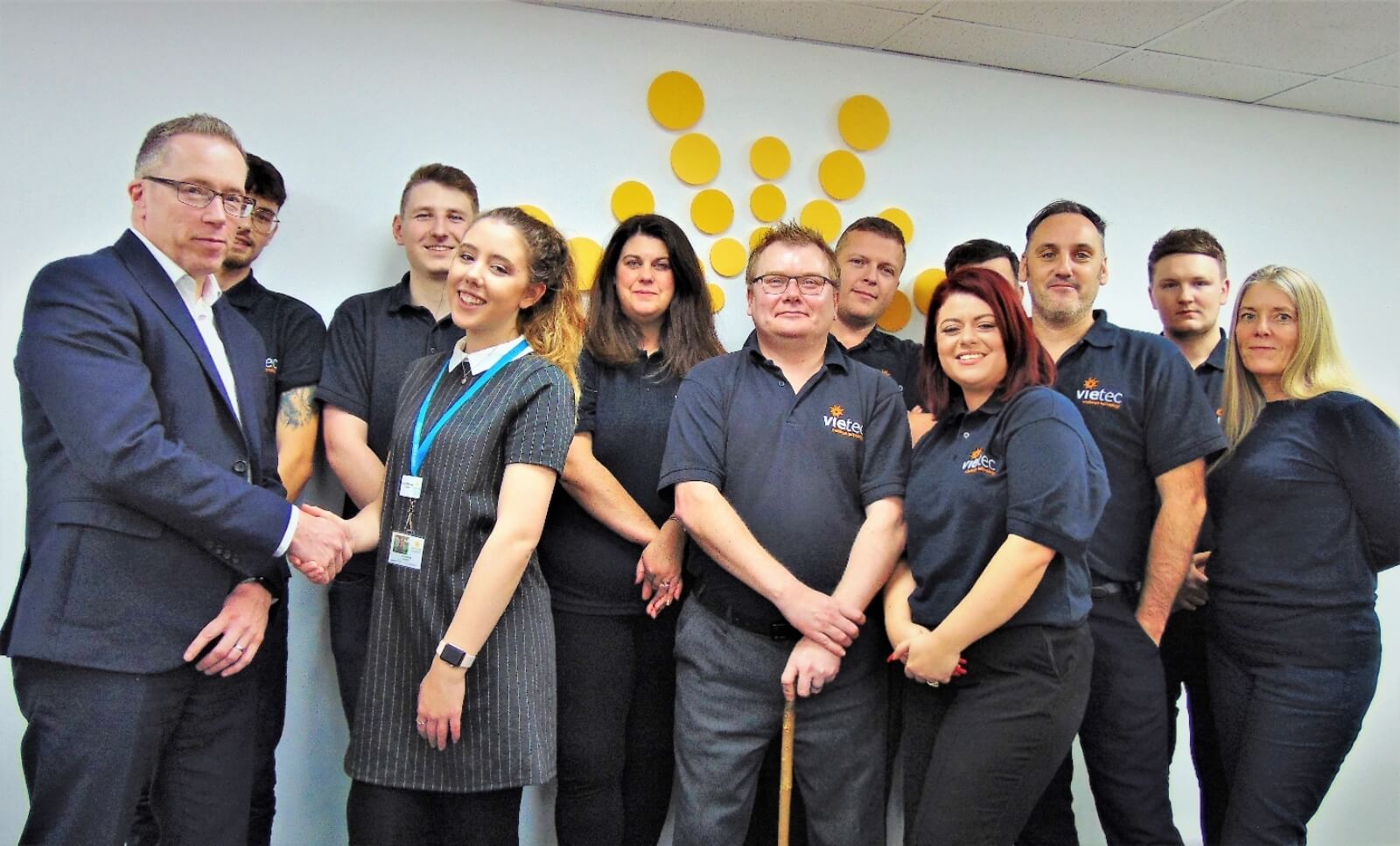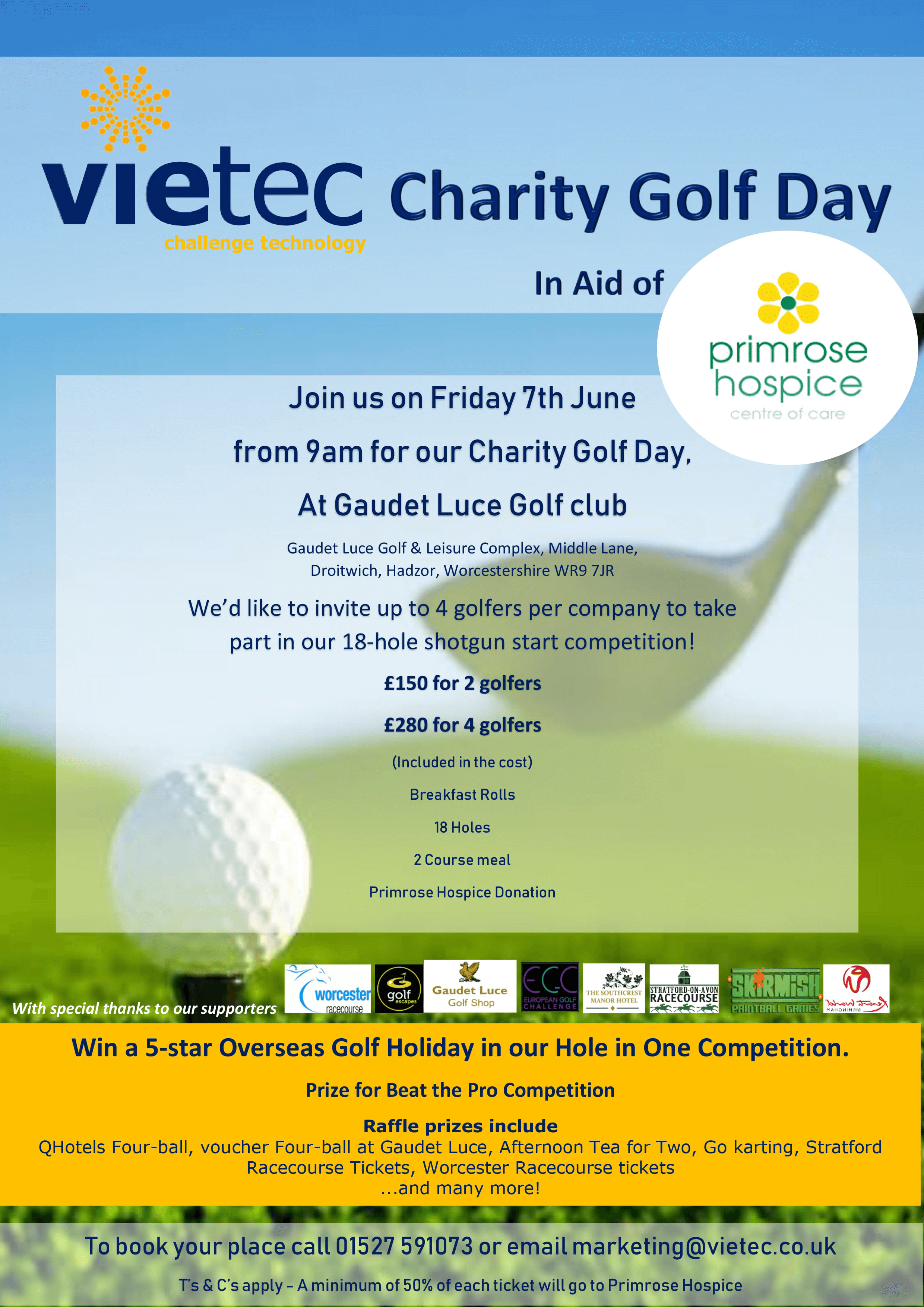 vietec Ltd are excited to announced that they have chosen Primrose Hospice as their charity of the year

in 2019.
Primrose Hospice who are an independent charity offer support and advice to patients living with life limiting illnesses and their families in the North Worcestershire area.
Through various events in 2019, including a quiz night at Holiday Inn Bromsgrove on 28th March and a Corporate Charity golf day 7th June, as a Redditch based company,
vietec
Ltd
are
hoping to raise £10,000 by the end of
year
to support the local, independent hospice.
Amy Flemming, Fundraiser at Primrose Hospice: "We are thrilled to be working with
vietec
Ltd in 2019, and we can't wait to see what fundraising activities they get up to. Working with businesses in our local community is a huge part of what we do, and we are so grateful to all those who show their support."
Phil Drew stated "
vietec
are really looking forward to assisting Primrose as our Charity of the Year for 2019. As a Bromsgrove
resident
I can see firsthand how they benefit the local community of North Worcestershire.
As Managing Director of
vietec
one of our aims is to develop positive relationships with local businesses, that helps support our challenging fundraising target of £10K. We hope this will create new collaborations as well as help the hospice.
Fund raising
also generates a great team spirit amongst our staff and helps to generate further business to reach our corporate objectives."
vietec
Ltd
are
also planning to attend Primrose's own events such as the Business Lunch on 1st February, the Primrose Ball in September and the Santa Fun Run at Christmas time. Phil Drew,
vietec's
Director, is also planning to do a wing walk this summer in aid of Primrose Hospice.